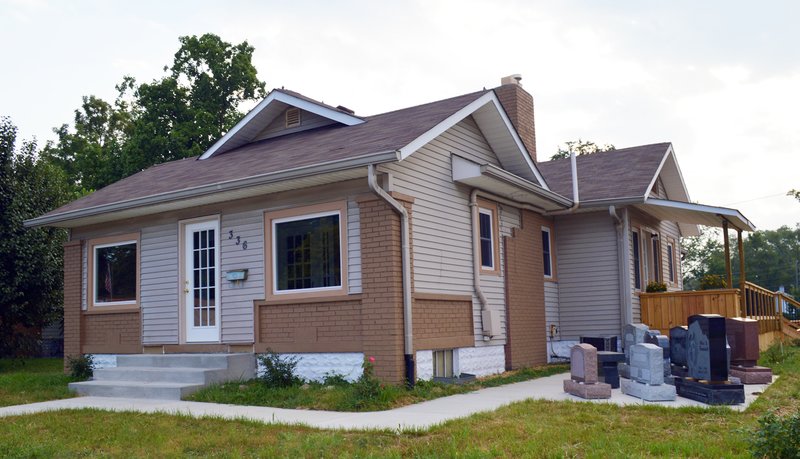 About Mooresville Monuments & Memorial Gifts
Mooresville Monuments & Memorial Gifts opened its doors in fall of 2016 in Mooresville, Indiana. Our goal is to surround those experiencing loss with ways to honor a loved one's memory through monuments and memorial gifts.

At our Mooresville location, we offer an outdoor display of the most popular cemetery monuments and memorials. However, there are hundreds of choices and custom options for cemetery monuments and memorials. Our staff members work with each individual family using a state-of-the-art computer design program to create a custom monument for your loved one, right before your eyes. Creating a custom monument or memorial can be done in conjunction with pre-planning or at the time of need. Many individuals find it comforting to create a monument themselves in advance.

We are also proud to offer more than 100 memorial gift items, including wind chimes, lanterns, stepping stones, music boxes and more. Whether you are shopping for yourself or a friend or family member who has experienced loss, these gift items can offer a treasured keepsake that will last far beyond the funeral service. These items may be purchased in-store only. 

Owners Chris and Mary Beth Branson also operate our sister businesses Carlisle-Branson Funeral Service & Crematory, just blocks from Mooresville Monuments & Memorial Gifts, and Daniel F. O'Riley Funeral Home in Indianapolis. They are pleased to extend their selection of monuments and memorials as well as adding sympathy gift items. Their desire is to help comfort families and friends during the grieving process.